Resources
RECOMMENDED SnPb EUTECTIC PROFILE
PCA Electronics Inc. components have been designed and tested to withstand all typical Surface Mount Device (SMD) reflow processes using Infra Red (IR), Convection or a combination IR/Convection inline ovens. However, due to the various materials used in magnetic components, extreme care must be taken not to overheat or thermal stress the components.
PCA recommends the below SMD Reflow profile and cautions that peak reflow temperatures must be kept within these guidelines to optimize success.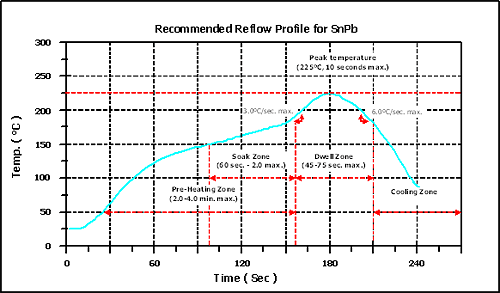 If you have any questions or are in need of futher technical details, please feel free to
contact us
at any time.